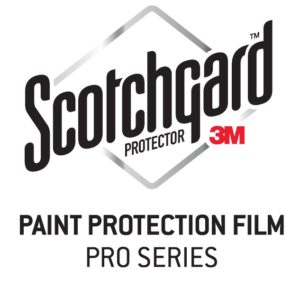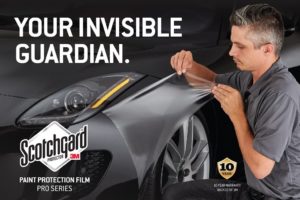 Paint protection film (Clearshield) is a clear coated, transparent, thin urethane film that is applied directly to the surface of your car's paint, this durable film is virtually invisible, yet is protects your car's paint from all kinds of every day damage.
3M Paint Protection Film Pro Series comes with a 10 year manufacturers' warranty and can be easily removed or replaced at anytime. Maintenance is just the same as the paint underneath; you can wash it, wax it just like you normally would.
Clearshield is installed using computer-cut patterns specific to your vehicle for and accurate and effective installation.
Why wouldn't you?
Your car is one of your most valuable assets. By adding clearshield you are protecting your investment and assuring a higher resale value when it comes time to trade or sale your vehcle.
It protects your new car's paint from scratches, chips and the elements. Paint protection film or clearshield as we like to call it, protects you car against tree sap and bird droppings that can damage your paint. On the road, clearshield guards your vehicle from: Bug Acids, Rock Chips, Road Debris
Clearshield Application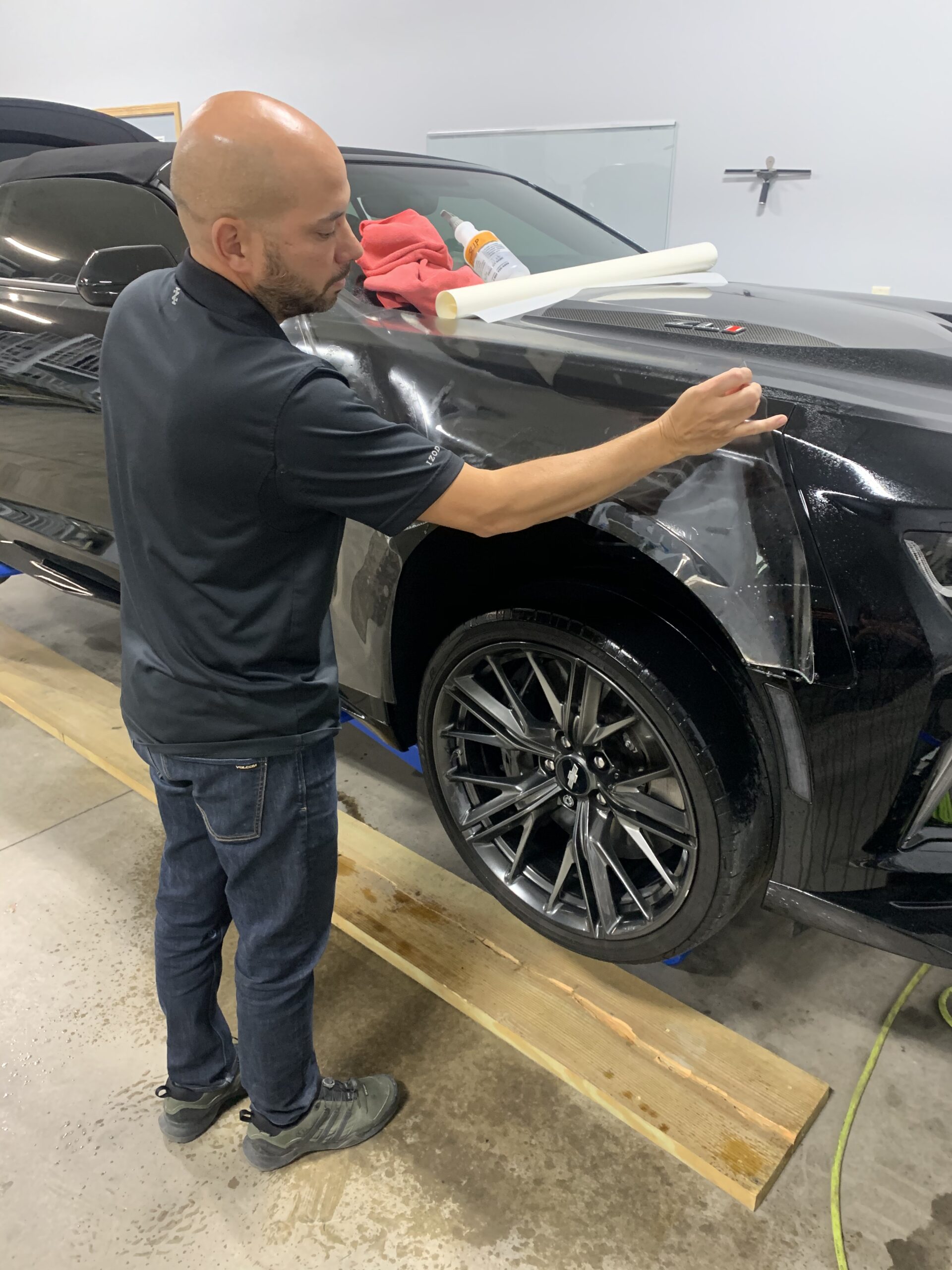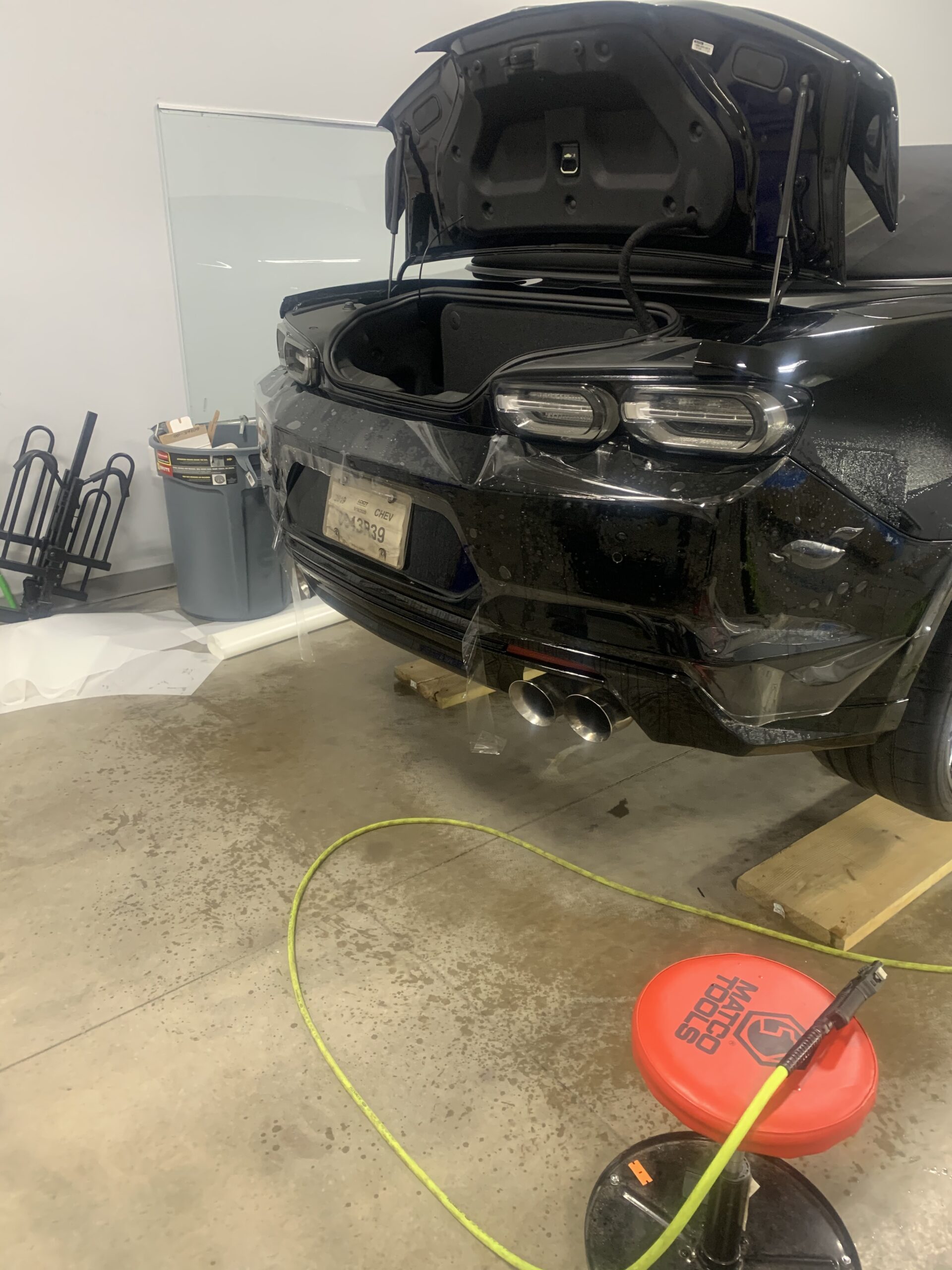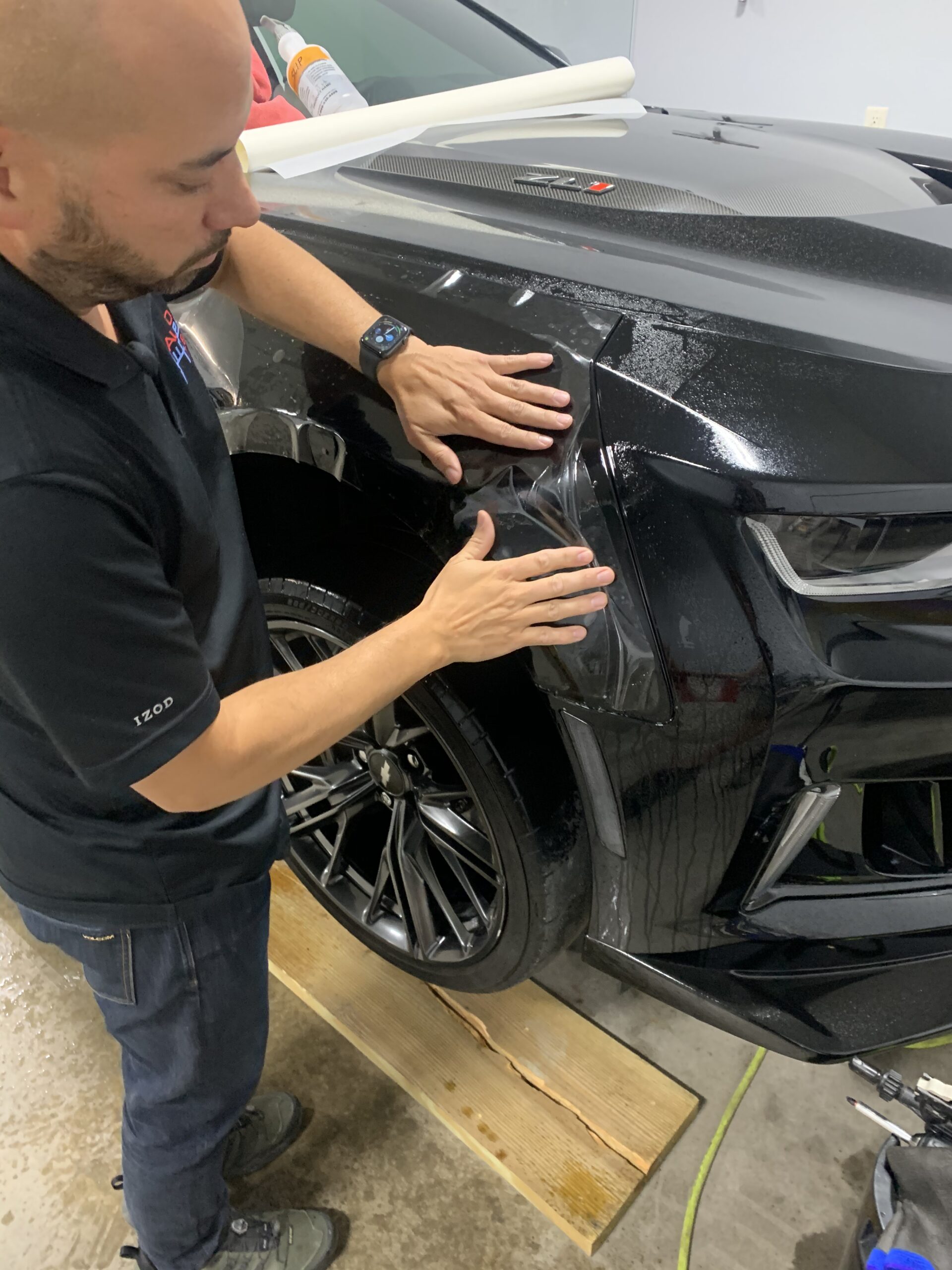 Clearshield Application Video